seniormentors
is delighted to bring to you a monthly interview series that is all about our Mentors! Welcome to the sixth in the series, which will introduce our Mentors to the community so all can get to know them better.
This month we are pleased to interview the director of the
seniormentors
group, community, chat rock star, and photographer
JenFruzz
! Jen is a current Photography Community Volunteer (Animals, Plants, and Nature CV) , and is one of our photography mentors.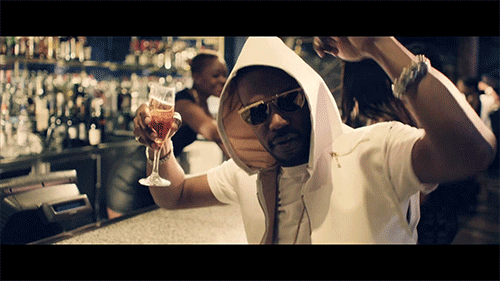 Read JenFruzz's Mentor Profile here!
Why did you join DeviantArt and what made you continue staying on DA?

I joined DeviantArt in 2004... Basically because my best friend said "hey, I found this place where we can upload our photographs and people will give us advice." I was sold

I was a pretty inconsistent DA user for most of my time on the site, to be totally honest. I would come hang out for several months, upload some photos, maybe post a forum thread and favorite some art. But I never really
interacted
with anyone in particular. The only deviants that I really associated with regularly were my friend who got me signed up and
astercrow
.

In 2008 I realized that "hey... this place actually has a thriving community and how on earth did I miss that?" moment. I started doing journal features, hanging around the forums, and so on. But I was in the middle of my college career and soon got carried away with studying (studying includes both book work and plenty of parties, bar crawls, and other hilarity).
So then I graduated college and started working full time. And then one boring day in the office on August 23, 2013, I found myself going to my DA profile. I logged in (the first time I had logged in for a year and a half) and started browsing my profile, my art, others' art. I journeyed over to the forums. I remembered that DA had been fun for me in the past and then... *insert a chorus of angels singing* I saw this "Chat" button. I got home from work and clicked the
chat
button and WOOOOO... the rest is history.
The chat network brought me fully back to DA and the community that I got to know there helped me expand outwards. And then I just fell in love with DA all over again and haven't looked back since.
That was a longer answer than you thought it would be huh?

Where did your exposure to art originate?

My exposure to art... hmm. I've always enjoyed museums, even when most of my friends found them entirely boring. If we're including any form of art that I've practiced... then I have enjoyed writing the longest (which might be surprising since I have a 0% literature presence on DA). I played the flute for 8 years. But I first picked up a camera for a purpose other than "pix wit friendz" when I was almost 15 years old. I found my father's older-than-me Yashica SLR in a closet, asked my mom to take me out to buy film, and got snappin'. I started taking photos around my yard. My dogs, flowers, trees, whatever I came across that looked remotely interesting. I still have some of those very early photos in my gallery.

What made you interested in participating in the community and in turn help as a senior mentor on seniormentors as well as a Community Volunteer?

I've always enjoyed showcasing the artwork that I love on DA. I started doing journal features back in 2008, specifically for deviants who were new to the community. When I made my comeback, I began hanging around the chat network. Getting to chat with people in real time from around the world--people with similar interests as me (I don't have a ton of artistic-minded friends offline)--was really fun. A lot of the people in the ShareZone chat room (where I hung out the most) were there to get more views for their work I was ticked in August 2014 and was most definitely humbled by the recognition. I didn't really think that I did enough to warrant such a thing (I still don't) and so I set off to do more. One of those was getting involved at
seniormentors
(SMP). It was a pretty quiet group at the time but I really liked the idea of the project.
A couple of the other admins and myself spent some time thinking up ways to revive the group. That sort of project was right up my alley and when the opportunity arose, I stepped into the Founder position at SMP. I'm definitely a delegator by nature so I got some other fabulous seniors behind me (namely
tiganusi
who helped me brainstorm and execute a comeback for SMP). It's been really, really successful so far thanks to the hard work of the administration team and the mentors and the pupils.

I'm rambling. Basically, my interest in participating in the community has always been that it's simply fun for me. I like featuring people, I love talking to the artists on the website. I've made a ton of awesome friends and I've learned a lot about my photography and others'. Participating in the community is my way of giving back and paying it forward.

You are a senior mentor for sub categories of Photography, particularly APN, Macro, and Still Life (Food) photography. Could you explain to those of us who are newbies what these categories are about?

Absolutely! APN stands for "Animals, Plants, & Nature" photography. The name of the gallery is pretty consistent with what you'll find if you browse the category folder. Landscapes, animal photos, and flower photos are a common sight. To put Macro photography simply, it's generally photography of small things, magnified so we can see all the minute details. And then Still Life is photography of arranged subjects and I mentor in the food division of that. And that's about as simplified as I can explain it to a newbie!
You are a very active deviant on DA, helping several groups and chatrooms as well as being a CV. How do you continue to be active? How do you manage your time?

DA is my main hobby... Going hand-in-hand with photography.

So making time for it isn't really a trial. I'm usually browsing art during work (don't tell my boss plz n thnx) and when I get home I make dinner, get into comfy clothes and jump on the
chat
network. I get to talk to my friends every day which is more than some people can say

That being said, I'm usually working on something while chatting. I currently put together two weekly journal features (soon to be three... stay tuned

). Other than features I'm planning contests, figuring prizing/winners for previous contests, starting
forum
wars... Let's just say that I keep an organized calendar and constantly have some sort of checklist that I work off of

What form of art/photography do you specialize in (as a hobby and/or in your career)? What essential tools are at your disposal?

My favorite subject is nature, of course. But more specifically, I love close-up and macro photography. There's almost nothing cooler to me than uploading an image to my computer and being able to see all the tiny details that comprise the object I was shooting. IT'S AWESOME.

I've also started doing photoshoots to make some money on the side because I am forever poor due to student loans. Whoo! My essential tools would just be my camera, lenses, lighting equipment, my eyeballs, and my hands. Maybe my feet too...

Do you have any particular education or interests that made you seek to learn by yourself?

Nothing I went to school for helped me with art. I have a degree in environmental geosciences.

But it did teach me some critical thinking skillz. Holla.
Are you currently in a career related to art? Tell us a bit more about your career in art. How do you promote your works outside of DA and attract particular clients that you may have?

I am not in a career related to art at all! I work in a bank. Ok, maybe when I am busy coloring in decorations for the branch I am being a bit artsy. But that barely counts. However, my company was kind enough to post about 15 of my photographs in the bank's education center as a small art exhibit. Nothing fancy but it was wicked awesome to see my work hanging on a wall

As a mentor, how would/do you assess your pupils and how do you continue with each pupil? Are there any holistic similarities between the pupils you have mentored/are mentoring?

This is always the question I pay the most to when reading these SMP interviews because I always want new ideas

. Anyway, I first ask the Pupil to show me what they think their top three best deviations are in their gallery and to explain to me why they think that those pieces best represent their skill level. The reason I start with this is that I believe it's important to be able to think critically about your own work. It also gives me an idea of what the Pupil may and may not understand about their photographs. It gives me some ideas on where to start assignment-wise. Similarities between the pupils I've had... Hmm... Definitely an eagerness to learn and improve. And an openness to critique. All three of those are very important for successful mentoring!
Do you have any advice on any basic steps any new users on DA interested in Photography (or the category specific photography that you are a mentor of) or simply starting out with photography? What can they do or have before starting in their field or liking? How about stepping into the professional aspect of art?

Honestly, the first thing someone needs is a genuine interest in photography. Don't pick up a camera because your friends do it. Don't pick up a camera because it's shiny and new. Pick up the camera because you want to learn how to make awesome photography with it. Having a true interest in the art will help you infinitely, especially when things get tough (and they will). And it's important to have fun and don't be afraid to experiment!
Often times, artists are stuck in the much discussed about artist's block and/or writer's block. How would one avoid that and what possible things can they do? Or is it a different approach they must take?

It happens to everyone and so everyone handles it differently. I'm not sure it's something that can be avoided... I've changed my routine up when I hit a block. Shooting too many flowers? Change to food photography. Too many close-up photos? Go find some pretty landscape or waterscape. Despising my camera fully? Open up a notebook and start writing.
Throughout your career and journey as a photographer, are there any particular obstacles that you remember strongly and overcame? Would you be able to share that with us?

I think my biggest struggle is the winter time. I love nature photography but hate snowy photography

So, living in New England, that really limits my options from December to March. The boredom and lack of subjects is what actually got me experimenting with new subjects like oil/water macros and food photography. Things I could shoot inside that weren't affected by the weather.
Are there any rituals that you perform to the art gods before you start on an artwork? What's your regular routine like before you start your work or assignment?

I generally sacrifice the firstborn child of the first person I come across on a Thursday morning between 7:43 and 7:45 AM. If I don't come across such a child, I don't take photos that day

My routine consists of a random idea, grabbing my camera and a lens or two, and going for it. That's it

Are there any particular techniques that you like to use frequently?

I shoot in RAW so the RAW editor in photoshop is my friend. Er... I tend to like higher contrast images. Sometimes I go for low saturation... Depends on the piece and what I am seeing as the final product in my mind.
LO! There's a major error in your artwork/writing and it will take a long time to fix it. How do you deal with it and what do you do? What if you missed the moment that just happened by. How does that effect what you would photograph?

Curse my ineptitude and proceed to strike Ctrl+Alt+Z until the mistake is gone

. If I carry through all the editing of a photo and then think "I WISH I HAD DONE THIS FIRST" then I just save the current project and start a new one using the same original file.

The joy of digital editing is that I can infinitely screw around with my artwork. As long as I don't save over the original file. Then I'm fucked.

Are you finicky about having the perfect 49% opacity or exposure even though another setting could have worked? How much are you willing to edit?

Nope, not at all. As for editing, I'm willing to keep going until I'm happy with my final product. A lot of photographers view heavy editing with disdain but to me, it really depends on the artist and on their artwork. For me, editing is the chance to take my photograph and give it my own, artistic twist.

It's not everyone's flavor, but it doesn't have to be either.
Do you have to have be in a specific state to do your art?

Nah, not really. But when I am in the mood to make some art, I try to have the appropriate music playing. Generally soundtrack music, non-lyrical.
Here's me looking over your shoulder looking at your sketchbook/drafts/moment you are taking a photograph. What do you do?

There is a high chance that I will elbow you in the nose

Because if your breathing disturbs my concentration, I will end you.

Are the individuals in your family, relatives, friends supportive of you pursuing art/appreciate what you do as a hobby?

My family is more supportive of it for the potential money I can make doing photoshoots. My off-DA friends don't understand my love of photography or art in general.

But that's ok, who needs 'em! I have plenty of DA friends to chat about art with.